REACHING OUT TO INSPIRE PEOPLE WORKING IN FIRE SAFETY
As the organizers of the 7th International Safety Education Seminar, we are delighted to invite you to Linz on the 23rd and 24th November 2023 for this prestigious event.
The seminar is intended for all people dealing with (fire) safety issues and who are committed to improving fire safety awareness in their communities and is organized as part of the activities of European Fire Safety Week 2023.
During this seminar, delegates from many different countries will gather to exchange experiences and share best practice about improving fire safety awareness. Themes concerning fire safety strategic planning, fire risk modelling and current fire research will be discussed.
Issues on connecting with our communities, including vulnerable groups and collaboration in fire safety education, highlighting the latest developments in innovation and technology will be presented and explored.
During the seminar, many networking opportunities will be afforded to you. You will have the option of visiting our exhibition space to examine the latest innovations in the field of fire safety and of meeting delegates and exhibitors at the planned social event.
Krzysztof Biskup is chair of the European Fire Safety Alliance. He served as a career firefighter for the State Fire Service in Poland for 30 years. Former Director of the Training Department at The National Headquarters of the State Fire Service and Vice Director of the Research Institute for Fire Protection CNBOP-PIB. He was an initiator and the coordinator of the systemic solutions in the field of community fire safety in Poland. Krzysztof holds degree in fire protection engineering.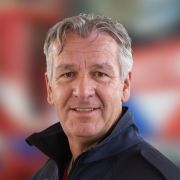 Stephan Wevers was born in Enschede, the Netherlands, on 26 August 1964. Following his Architectural studies at a University of Applied Sciences, he successfully completed the 26th officer training programme at the Rijksbrandweeracademie (the Dutch National Fire Service Academy) in Schaarsbergen in 1987. He has worked for various fire brigades in the Netherlands from 1989 onwards and graduated with a Master's in Crisis and Disaster Management in 2000. His thesis titled 'The operationality of the Officer in Charge' won him the Dutch national safety award.
Stephan Wevers is past President of the Netherlands Fire Service (2011-2020) and currently President of the Federation of European Fire Officers (FEU) (2020-to date), an independent professional organisation of all EU countries, whose members are responsible for the strategic management and policy of the fire and rescue services in their respective countries at municipal, provincial, regional or national level. From 2020, he is also chairman of the Fire Brigade Without Borders foundation. This foundation supports local fire brigade organizations worldwide. He is one of the chairmen of the National Operational Coordination Centre and has managed several large-scale incidents, including the fireworks disaster in the Netherlands in 2000.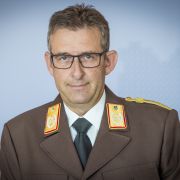 Robert Mayer, MSc joined a fire brigade in Upper Austria in 1989, where he is still passionate about his work as a fireman. His commitment to the fire service led him to the position of deputy state fire brigade commander in 2011, where he was entrusted with educational management, state fire service school, disaster control, preventive fire protection and prevention. During this time, he also completed his studies at the Danube University Krems (Fire Safety Management). Since 2012 he has been a member of the ÖBFV (Austrian Fire Brigade Association) Volunteer Fire Brigades Technical Committee. He was elected to state fire brigade commander in 2019 and to the president of the Austrian Fire Brigade Association in 2022.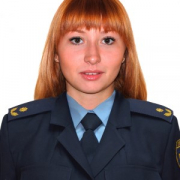 Olesya Valeriivna Babii-Polezhaeva, Major of the Civil Defense Service in Ukraine, is the deputy head of the department of interaction with state authorities and campaigning and propaganda work for ensuring activities in the Mykolaiv area. This is part of the Main Department of the State Service for Emergency Situations of Ukraine.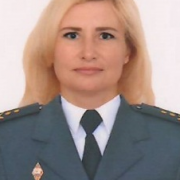 Iryna Tarasiuk, Colonel of the Civil Defense Service in Ukraine, is deputy chief of the Department of Civil Protection Events Organization at the Department of Emergency Situations Response and Civil Protection Organization of the Main Department of the State Emergency Service of Ukraine in Rivne Region.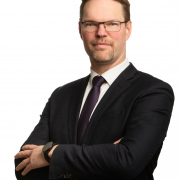 Jari Lepistö is having a long career in Finnish Rescue Services. He started as a young volunteer firefighter continuing in an operative unit volunteer firefighter and then later as a professional firefighter. He has worked in supervisory positions and as a risk management chief in Fire and Rescue Services. Before his current position in the state administration, he worked for three years at Association of Finnish Municipalities, which is an interest guardianship association of municipalities. Since 2018, Jari has been working at the rescue department of the Ministry of the Interior. The mandate of the Ministry of the Interior is to instruct, lead and supervise civil protection in Finland. His responsibilities are safety education, housing safety, citizens self-preparedness, volunteer fire department activities, safety of sparsely populated areas and organization activities of civil protection.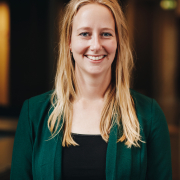 Margo Karemaker is a researcher at the Netherlands Institute for Public Safety in Arnhem. After studying forensic science and psychology, she started working at this institute in 2015. She works on projects regarding human behavior, behavioral influence and fire prevention. In February 2019, she started her PhD at Maastricht University. Her PhD-research is about developing an intervention to change the behavior of elderly to improve fire safe behavior in their home.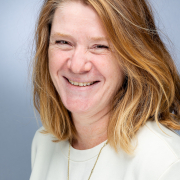 As education, Veerle achieved a master degree in speech therapy at the university of Leuven in 1993. She started her career as a custodian of persons with special needs. During the years her interest shifted to management, leading her to the function of director of an institution which provided day and night care for people with special needs (mental and physical). From that perspective she experienced the responsibility for ensuring a safe home and work environment for the clients and the staff in first hand. Later on in her career, she took the opportunity to work for the University of Antwerp Management School as operation manager. When she started 14 years ago as head of the prevention department of the Antwerp Fire and Rescue Service, all that experience in fire regulations and legislation from different positions and activities was relevant. Since May 2023, Veerle was appointed connection manager by the fire service. A new position where Community Fire Safety can be further expanded together with the connection team.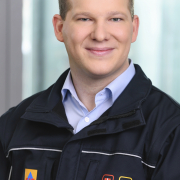 Since 2006, Dominik Zeidler has been working for the "helpers of Vienna" (Vienna Civil Protection Association), a prevention facility of the City of Vienna, in the field of public relations as well as training and event organization. Under the motto "Be prepared. Be able to help!" this department organizes more than 100 events and 200 lectures for different target groups (children, students, families, seniors) every year. This also includes the organization of the largest security event in Austria, the Vienna Security Festival, which is held annually on Vienna's Rathausplatz. In his function as deputy head of department, he played a leading role in the planning of the Vienna Security Center, in the development of the "Fire Brigade in Kindergarten" project and in the further development of the "Safety Education Days" at Vienna's elementary schools.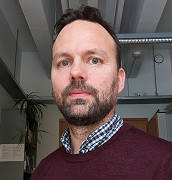 Mr. Dan Sundblom (M. Soc. Sci) is a sociologist, who is currently a researcher at Emergency Services Academy Finland in the NouHätä? project, which focuses on the effectiveness of rescue and fire safety training for youth. He is also finishing his PhD-thesis at Åbo Akademi University on the dissolution of voluntary associations. Sundblom has worked in several projects with different topics such as migration, rural development and arts education for children and youth.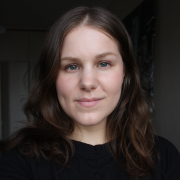 Saana Rikkilä (M.Soc.Sci) is a researcher, who has worked in security research within national authorities' RDI units during the past few years. She has worked in projects concerning range of subjects in safety and security, such as money laundering, corruption in international business, foreign labour exploitation and latest, the NouHätä? project, where the focus is on the effectiveness of rescue and fire safety training for youth. As she has majored in criminology, her occupational interest lays within security, but also crime.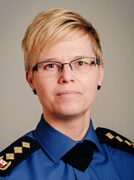 Alisa Puustinen (PhD.; adjunct professor) is a social psychologist and works as a senior researcher at the Emergency Services Academy Finland. Her research focuses on security studies, complexity, management, social networks, civil society, operating environment and foresight. She has published in academic journals such as Scandinavian Journal of Public Administration, Defense Studies, International Journal of Mass Emergencies and Disasters, and Public Administration Quarterly.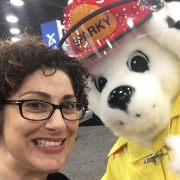 Andrea Vastis is the Sr. Director of Public Education at the National Fire Protection Association (NFPA), with oversight of fire and life safety and wildfire education efforts. She received her Bachelor of Science degree in K-12 Health Education from Rhode Island College and her Master of Public Health with a concentration in Social and Behavioral Sciences from Boston University. She has over 25 years of experience in public health education and programming spanning worksite wellness, government, academia, and healthcare. Her focus is on improving access to education and healthcare, eliminating health disparities, supporting the profession of fire and life safety education, and providing culturally relevant programming. Prior to joining NFPA in June of 2018, she was Sr. Manager of Pharmacy Product Development for Patient Care Programs at CVS Health. She lives with her husband Ken Carlson, their two daughters Lily and Shuwei, and dog Bubba in Seekonk, Massachusetts.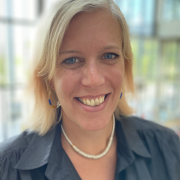 Helen Underhill leads Educational Research and Delivery at Kindling, a non-profit working on fire safety in marginalised communities, particularly within the humanitarian and development sectors. Her PhD and academic work built on almost 15 years as a school teacher and teacher educator to explore informal and non-formal learning. Within fire safety, this includes developing interdisciplinary research and creative methodologies for contextualised community-led and co-produced fire education.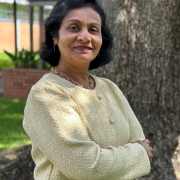 Dr. Judy Jeevarajan is the Vice President and Executive Director for the Electrochemical Safety Research Institute (ESRI) at UL Research Institutes (ULRI) with more than 27 years of experience in the area of battery safety research. She was inducted into UL's Henry Merrill Society as a Distinguished Member of Technical Staff in 2016 and as a Corporate Fellow in 2020.
Dr. Jeevarajan serves in the Technical Working Group for standards organizations such as UL, Society of Automotive Engineers (SAE), Society of Aerospace Engineers (SAE), International Electrotechnical Commission (IEC), and American Institute of Aeronautics and Astronautics (AIAA) and additionally serves as a member of the UN Informal working group that is working on the re-categorization of the hazards associated with lithium-based cells and batteries. Dr. Jeevarajan is the chair of the IEC Technical Committee 21's Subcommittee (SC) 21A.
From 1998 to 2003, Dr. Jeevarajan worked for Lockheed Martin Space Operations at National Aeronautics and Space Administration (NASA)-Johnson Space Center in Houston, Texas, until 2003. In 2003, she started her work as a NASA civil servant where she was the Group Lead for Battery Safety and Advanced Technology. Dr. Jeevarajan represented the battery group on all NASA safety panels and was responsible for approving all batteries flown for human-rated space missions.
Dr. Jeevarajan has several NASA awards to her credit with the NASA Engineering and Safety Center's (NESC) Engineering Excellence Award and the Exceptional Service Award being noteworthy. She also won the Power Systems Award from AIAA in 2019 for her contributions to the safety of the human space flight and the 'Woman Leader of the Year' Award from the India Energy Storage Alliance (IESA) in 2020 for her active contribution in the area of energy storage safety. Dr. Jeevarajan is a published contributor on battery safety with more than 150 presentations at conferences and several journal publications. She has three book chapters to her credit.
Dr. Jeevarajan earned her Ph.D. in Chemistry (Electrochemistry) from the University of Alabama in Tuscaloosa (1995) and holds a Master of Science in Chemistry from the University of Notre Dame (1991).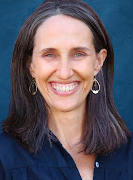 Dr. Kelly Keena is the senior director of the Office of Research Experiences and Education. Her career experience is in teaching and curriculum development in STEM and environmental education, program evaluation, and positive youth development focused on equity and inclusion in STEM fields. Kelly has worked with hundreds of teachers in their classrooms and in teacher preparation programs and she has trained thousands of educators around the world over more than 25 years. Kelly has a B.A. in international environmental then earned her master's degree in instruction and curriculum and a teaching license before earning her doctorate in educational leadership and innovation from the University of Colorado Denver. She also has a storytelling certificate in media and medicine from Harvard Medical School. Kelly served as the federal chairwoman of the Federal Advisory Council on education for the Environmental Protection Agency and is the 2018 recipient of Colorado's Enos A. Mills Lifetime Achievement Award in Environmental Education.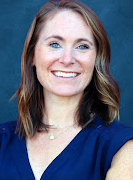 Megan O'Keeffe has over a decade of experience teaching mathematics and science. Most of her experience is as a middle school physical science teacher, where she focused on framing science instruction in real world scenarios. As a teacher leader in science and STEM education she has facilitated professional developments, presented at local and national conferences, and mentored new teachers. Megan earned her Bachelor of Science in Middle Grades Education, specializing in mathematics and science from Kennesaw State University; later she earned her Master's degree in Instructional Technology. Megan has recently joined UL Research Institutes' Office of Research Experiences and Education (OREE) as a Senior Content Specialist, where she will partner with subject matter experts from UL Research Institutes to create resources that allow the next generation of scientists and engineers to engage with science in realistic and exciting scenarios.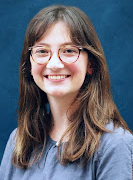 Jess Sparacino is a content specialist on the education team of UL Research Institutes' Office of Research Experiences and Education. In her role, Jess helps to build educational resources that ground trustworthy research in compelling narratives and applications. Jess received her B.A. in environmental studies from Northeastern University and she is currently working towards her M.Ed. in learning design and technologies from Arizona State University. Prior to joining UL Research Institutes, Jess worked as an environmental educator at Change is Simple. In her spare time, Jess is an English tutor.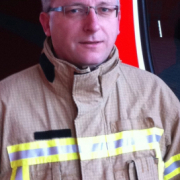 Ltn. Col. Dr. Peter Wagner is a Fire Officer in Gold Level at the Berlin Fire Brigade and active in Fire Service since 1982. He also was the Head of Leadership Department at Berlin Fire and Rescue Academy. Peter Wagner finished his education as Engineer of Fire Prevention and Safety, Doctor of Technical Science and is a member of GFPA (German Fire Protection Association, items performed: Risk analyze, Statistics, Computer Simulation of Fire Services), is furthermore a member of CTIF (Centre of Fire Statistics, items performed: World Fire Statistics 1995 / … /2023) and the National German delegate of EFSCA (European Fire Service Colleges' Association, items performed: Leader of Curricula Development Working Group, international cooperation, until 2022).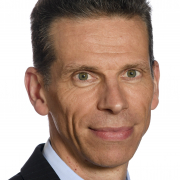 Olivier Tissot, Manager Green & Healthy Buildings at the European Copper Institute (ECI) and coordinator of the Forum For European Electrical Domestic Safety (FEEDS) secretariat. Holder of a scientific doctorate, Olivier Tissot has been working for more than 20 years for the Copper Alliance Network.
Director of the French Copper Development Association until 2015, he is now working at ECI, covering topics dealing with environmental data, digitalization and safety. He leads the electrical safety campaign in France for 15 years and he is bringing this expertise to the FEEDS since 2017.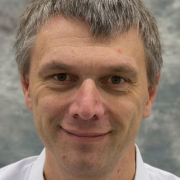 Wolfgang Reisinger has been a member of a volunteer fire brigade since 1986 and worked as a civil engineer. Since 1995 he has been working in the state fire brigade association of Upper Austria in the field of preventive fire protection. He is leading this department since 2002. In 2023 he was appointed head of the ÖBFV (Austrian Fire Brigade Association) department for fire and civil protection education and awareness-raising.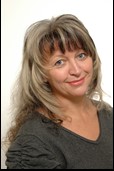 Adjunct professor Brita Somerkoski works as senior research fellow in the Department of Teacher Education, University of Turku, Finland.  Brita´s current research is about fire safety for early education aged children as well as school safety and security issues. Her other research areas are occupational safety, COVID-19 pandemic and consequences, gamification, injuries, learning outcomes and curriculum research.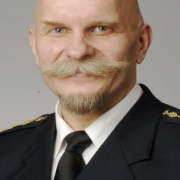 Matti Waitinen was a teacher and then principal of a primary school in Helsinki. Before that he was an education officer in the Finnish military forces. In 2021 he made his Ph.D at Helsinki University and a Master of Security at University of Technology in 2005, besides many more educational successes. His main tasks are influencing security attitudes through teaching and training, supporting the development of a safety culture in several organizations, increasing public safety awareness as well as providing extensive security expertise acquired through training and extensive security networks. His doctoral thesis at Helsinki University in 2011 was "Safe school? Safety culture in primary and secondary schools in Helsinki and the factors affecting it."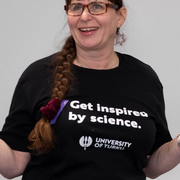 Dr. Eila Lindfors, professor at the University of Turku, Faculty of Education, Finland, leads a research area called Safety Culture and Safety Education in Learning and Working Environments at the Department of Teacher Education. Professor Lindfors is an experienced researcher, teacher, and teacher educator about safety and security in pedagogical contexts. She has led several national and international projects. She promotes school safety nationally in Finland by consulting and conducting research. Professor Lindfors has shared her expertise in several seminars and conferences internationally. In 2018 she chaired the 3rd International OPTUKE Symposium in Finland which featured the theme Safety and Security in Education – Prevent, Learn and Implement. Currently, professor Lindfors leads a nation-wide research and development project titled Success in school safety 2022-2024, which focuses on school safety in comprehensive education and has funding of € 1,7 M. Professor Lindfors has altogether over 150 publications in reviewed journals and other scientific publications. Recently, in April 2023 she got an award of promoting research-based school safety in Finland, and internationally.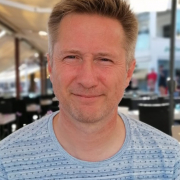 As Head of the Department Consultancy of ISIB (Institute of Fire Safety in Belgium), Pieter is not only involved to interpretate and extrapolate the results of fire resistance tests but also to investigate how an equivalent fire safety level can be achieved in case it is not possible to follow the prescriptions of the legislation.
Besides this he is also active in several European Standard Committees concerning fire safety in buildings.
And last but not least, Pieter was the project manager of the VIPA I and VIPA II studies where the fire safety (more specific the smoke propagation) of residential care buildings was examined by means of large-scale fire tests and additional CFD-simulations.
Lieuwe de Witte is a structural engineer by training. He has been with the Netherlands Institute for Public Safety (NIPV before IFV) since 2015, first as a senior researcher then the last year as professor Fire Safety (lecturer). Within the institute he has been involved in the development of Fire Safety Engineering in the area of both research and education for the fire service. He was also closely involved in the development of the Basic Principles of Firefighting and the practical research into smoke propagation in residential buildings. Before this, he worked for 12,5 years as a fire safety consultant.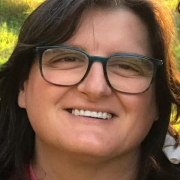 Researcher at the Center for Applied Ecology "Prof. Baeta Neves" (CEABN), at the Instituto Superior de Agronomia of the University of Lisbon and Associated Laboratory InBIO. Currently she coordinates the Research Area Agro-environmental Education and Dissemination of Knowledge at CEABN.
Forest Engineer from the Instituto Superior de Agronomia and holds a Diploma of Advanced Studies in Environmental Education and a PhD in Education from the University of Santiago de Compostela. With more than 20 years of experience on forest and fire education, she has created an exhibition about the use of fire as a good tool (Fogo Frio), works on the project EDUFIRE, and coordinates the creation of a Fire Education Platform within the framework of the H2020 project FIRE RES. She has been a national and international consultant in the area of forests, communities and rural fires, for institutions such as FAO/UN, Portuguese Forest Authority, Agency for the Integrated Fire Management, among others.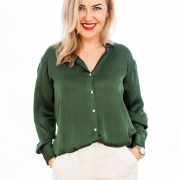 Loreta has been a consultant in e-learning projects for 21 years and has created and tested content for number of international projects, e-learning courses, and educational games. Loreta has brought e-learning idea and know-how to Lithuania 20 years ago, establishing LearnKey Lithuania in Vilnius.
Loreta has also been a member of National Fire Officer Alliance Lithuanian since it has been established. Therefore, fire safety and education topics are her passionate fields of interest.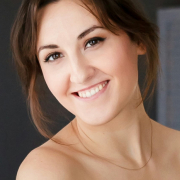 Anna Gotsiridze is a Moldovan entrepreneur known for her expertise in analytics, new technologies and the search for successful strategies. Anna's passion lies in analytics and using new technologies and she has dedicated her career to these fields. She has been working at "Realwer" SRL in Chisinau, Moldova since 2017, where she plays a vital role in business strategy development. As part of scrum teams, she manages startup projects and conducts marketing research. Anna has also contributed to the introduction of gamification elements in virtual reality (VR) projects and has developed scenarios for interactive VR applications aimed at businesses.
Anna's academic background includes a master's degree in "Mathematical Modelling" from the National Research University "Higher School of Economics" in Moscow, Russia.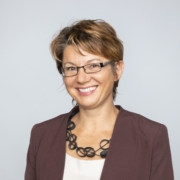 Walburga Fröhlich: She has more than 30 years of experience in setting up and managing various social services and in their digital transformation. Walburga is one of only 3,000 Ashoka Fellows worldwide and represents the term "digital social business" like no other manager in Austria.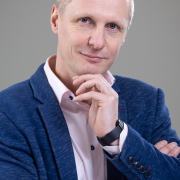 Mairo Leier received the PhD degree in Computer Systems from Tallinn University of Technology in 2016. He continued as a Senior Research Scientist in the Tallinn University of Technology where he leads an Ebbedded AI Research Lab. His research in embedded systems, smart sensorics and machine learning has lead him to the establish of a new company Protecthum Solutions which develops a cutting edge technologies for early-stage fire detection and personal care.
Landes-Feuerwehrverband Oberösterreich
Petzoldstraße 43, 4021 Linz
The regional fire brigade association of Upper Austria in the capital city Linz is the location of the regional fire brigade commander and the headquarters of the Upper Austrian fire brigades. In the regional fire brigade school, which is also located there, Upper Austria's fire brigade members are prepared for their missions. Seminars, conferences and conventions take place regularly in the most modern and technically well-equipped event hall.
Enjoy your stay at the eco-friendly hotel in Linz, Austria
An invigorating experience awaits you. The award-winning, environmentally-conscious hotel is a short distance from the extraordinary architecture, shopping and dining in Linz's city center. Stay fit in the premium hotel's on-site fitness center, then ease into sublime relaxation in the sauna and steam bath. Satisfy your craving at Kitchen & Bar at Courtyard, serving a wide range of innovative cocktails and fresh, seasonal cuisine incorporating the traditional flavors of Linz. The hotel's versatile venues are complemented by ample parking facilities, cutting-edge audiovisual technology, and professional planning services. Newly renovated, stylish hotel rooms provide all of the comforts of home, with featherbed mattresses, ergonomic chairs, high-speed Wi-Fi and floor-to-ceiling windows.
© Courtyard by Marriott Linz
Have dinner with us – on the Danube!
MS Linzerin
© Donauschifffahrt Wurm & Noé
She is the insider tip of Upper Austria´s Capital: The MS "Linzerin" makes every event special. The inside deck of the ship has space for up to 230 persons. They will experience a very comfortable and modern interieur. The "Linzerin" has very unique design: A lot of elements out of glass and light are setting an atmospheric ambience – it is a homage to the modern architecture of Linz´s building along the Danube such as Lentos Art Museum, "Brucknerhaus" or the Ars Electronica Center. Like her hometown, the Linzerin strives for innovation: The multimedia technology on board is state of the art and includes flatscreen, a retractable projection screen, beamer and loudspeaker systems.
Österreichischer Bundesfeuerwehrverband | Austrian Fire Brigade Association
Voitgasse 4
1220 Vienna
Tel: +43 (1) 545 82 30

Fax: +43 (1) 545 82 30
 DW 13
E-Mail: office@feuerwehr.or.at
Landes-Feuerwehrverband Oberösterreich
Petzoldstraße 43
4021 Linz
Austria